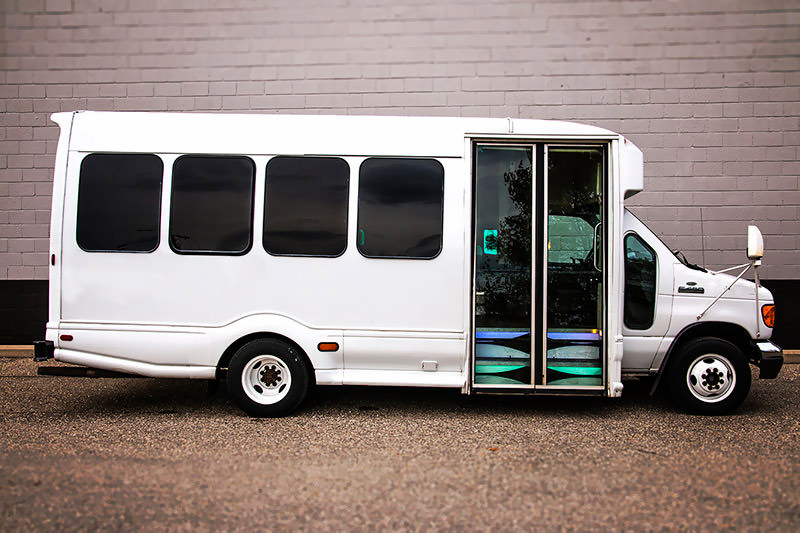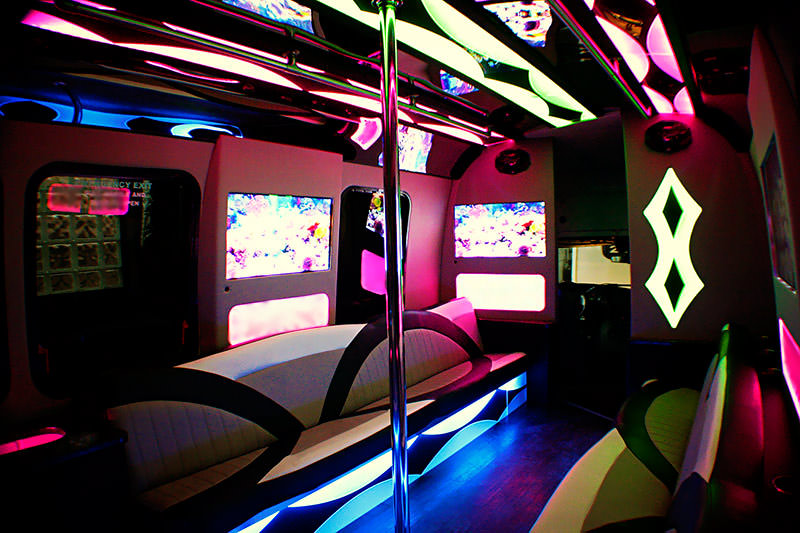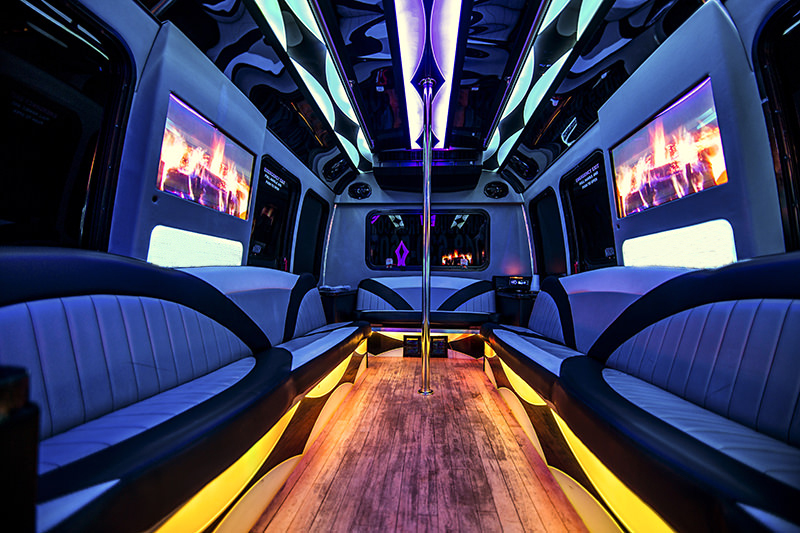 Welcome to the best party bus company in Boston, MA!
If you are in the greater Boston area looking for an affordable yet luxurious and fun way to celebrate your next special day, we have good news for you. We at Limo Boston offer not only the finest limousine service but also the top party buses for larger groups. Our vehicles were carefully customized to add all the latest amenities required to have a great party abroad or to have a fun and smooth trip. But our party bus rental service is not just about the buses; the magic receipt to offer first-class service is by having excellent customer service. Our friendly team is always open to listening to all your party ideas and helping you take them to reality. A company is nothing without its clients, and our main goal is to satisfy all your transportation needs and exceed your expectations. Don't settle for less than the greatest party bus rental in Boston, Massachusetts.
Boston party buses with all the amenities for a great time
When you rent a top-tier party bus rental Boston, you can be sure you will be able to party and have fun with your loved ones while we take care of the driving, parking, and dealing with the traffic. Our Boston party bus fleet consists of a wide variety of luxury party buses and limousines from which you can choose the one that better fits your needs. Every Boston party bus comes fully equipped with tinted windows, flat-screen TVs, a top-tier sound system, mood lighting, CD and DVD players, comfortable leather seating, and plenty of space to move around and dance the night away. Hire a party bus, limo, or charter bus from us, and let our professional chauffeurs be in charge of the stressful part of hosting an event. Your party and have a fun time; we will take you where you want to go. Call us, request a quote, and reserve your party bus Boston!
Party bus services for all events
Our Boston party bus rental service is perfect and can adapt to every special event. Bachelorette parties, weddings, birthday parties, bachelor parties, and corporate events are just some examples of the events we are often asked to cater to. But our party bus service are also perfect for a prom night or when you want to attend sporting events and support your favorite team. If you just want to spend some time with your friends and family in a different way, count on us! Let us know all your party ideas, and we will take them to reality, no matter how crazy they might sound. Our Boston party bus rentals are here to help you create valuable memories with your loved ones while taking all the stress that comes with planning off your shoulders. It is a pleasure for our party bus company to make you happy.
Our transportation services are affordable!
Living the best party of your life is just a phone call away! Our premium party bus rental in Boston is waiting for you. When it comes to the best Boston party bus, limo, and charter bus rental service in east Boston, we will become your first option from now on. We have customer service available 24/7, so you can call now, and we will be happy to answer your questions or give you all the information you need in order to make an informed decision. If you want a free quote for your bus rental Boston, we will be happy to give you one; you will be amazed by our affordable and fair rates! Don't hesitate to celebrate your next bachelor or bachelorette party, wedding, birthday party, or night out aboard the most fantastic party bus Boston can offer.